Meeting Districts
Uptown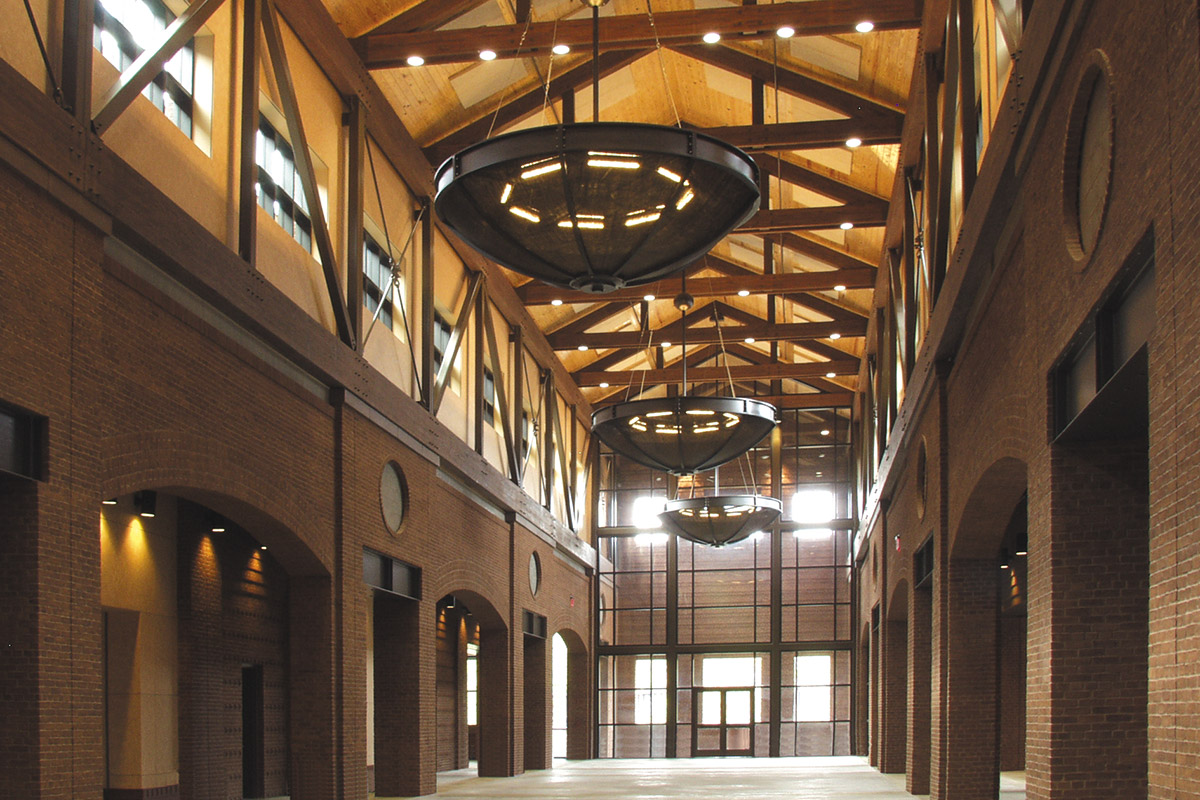 If you're looking to get business done and then get down to the business of relaxing with associates and friends, the walkable Uptown Entertainment District is the place to meet, stay and play for your group. This historic area boasts over 500 hotel rooms - many of which are new or renovated - a 2,000-seat general session hall, a 10,000-seat arena, and 180,000 sq. ft. of convention & trade center space. When meetings are over, attendees have easy access to restaurants, breweries, shops, arts and entertainment venues, attractions and more.
Meeting Venues
Hotels
Ask our Meeting Planning Professionals for all the details.
Northlake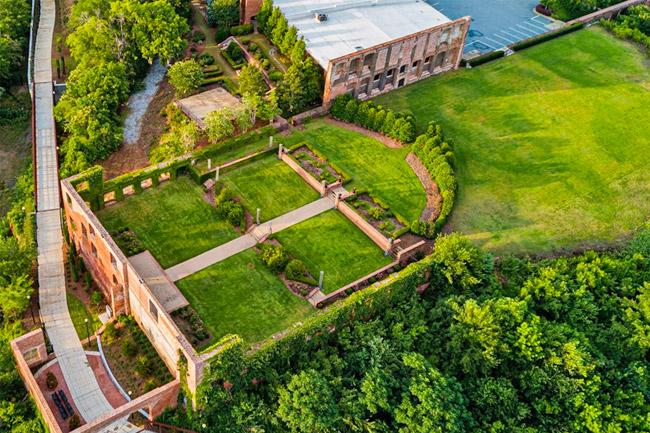 Situated north of Uptown, the Northlake District is a meeting planner's dream come true. Here, attendees have access to some of the most unique and elegant event spaces in all of Columbus, including 36 acres of gardens and a 117-year-old, renovated event center that sits on the banks of the Chattahoochee River. The District offers over 1,300 hotel rooms, upscale shops and boutiques, fine dining restaurants and easy access to I-185 and two major highway systems - meaning your attendees can move about the city like pros.
Meeting Venues
Perfect for events and special occasions of all kinds, the Bibb Mill Event Center is a 117-year-old, completely renovated facility that offers over 55,000 sq. ft. of elegant event space, as well as event setup and breakdown assistance, catering service, shuttle service, and more.
For events in the heart of North Columbus - and in nature - plan to meet at Columbus Botanical Garden. The 36-acre garden provides a unique setting for special events.
Hotels
Ask our Meeting Planning Professionals for all the details.
MidTown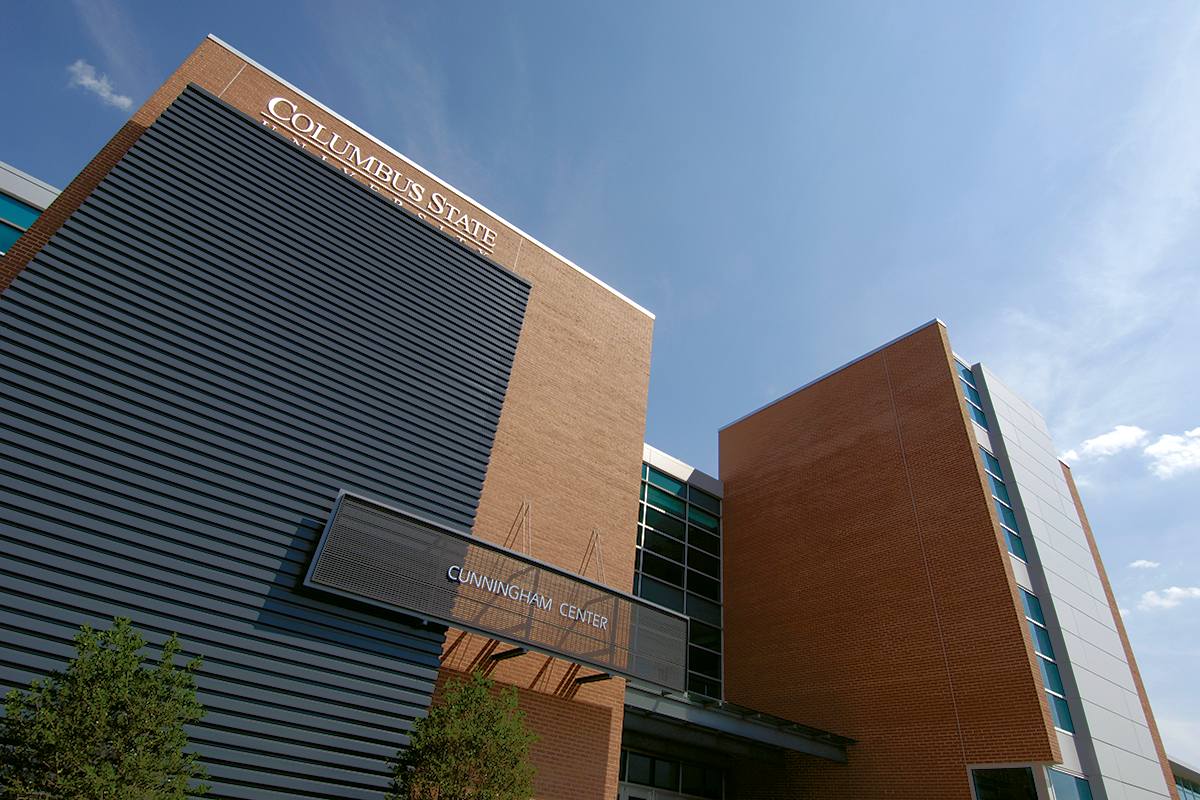 When you meet in MidTown, attendees are conveniently placed in the middle of all that Columbus has to offer. The District is home to Columbus Airport, 1,600 quality hotel rooms, state-of-the-art meeting venues, restaurants, top attractions and more. The hub within the MidTown District is Columbus State University's main campus. There, planners have access to venues that are at the top of their game, offering over 10,000 sq. ft. of event space, as well as all the resources and support needed to ensure your event's success.
Meeting Venues
The Cunningham Conference Center features a 5,432 sq. ft. banquet hall, six seminar rooms, an executive boardroom and technology support.
Located on the main campus of Columbus State University, the Elizabeth Bradley Turner Center features a 2,400 sq. ft. auditorium, a 3,312 sq. ft. banquet hall, and three large conference rooms and classrooms.
The Columbus Museum is not only a top city attraction but also an exceptional venue for meetings and events with a large galleria, an auditorium-style community room and a 300-seat theater.
Hotels
Ask our Meeting Planning Professionals for all the details.
Victory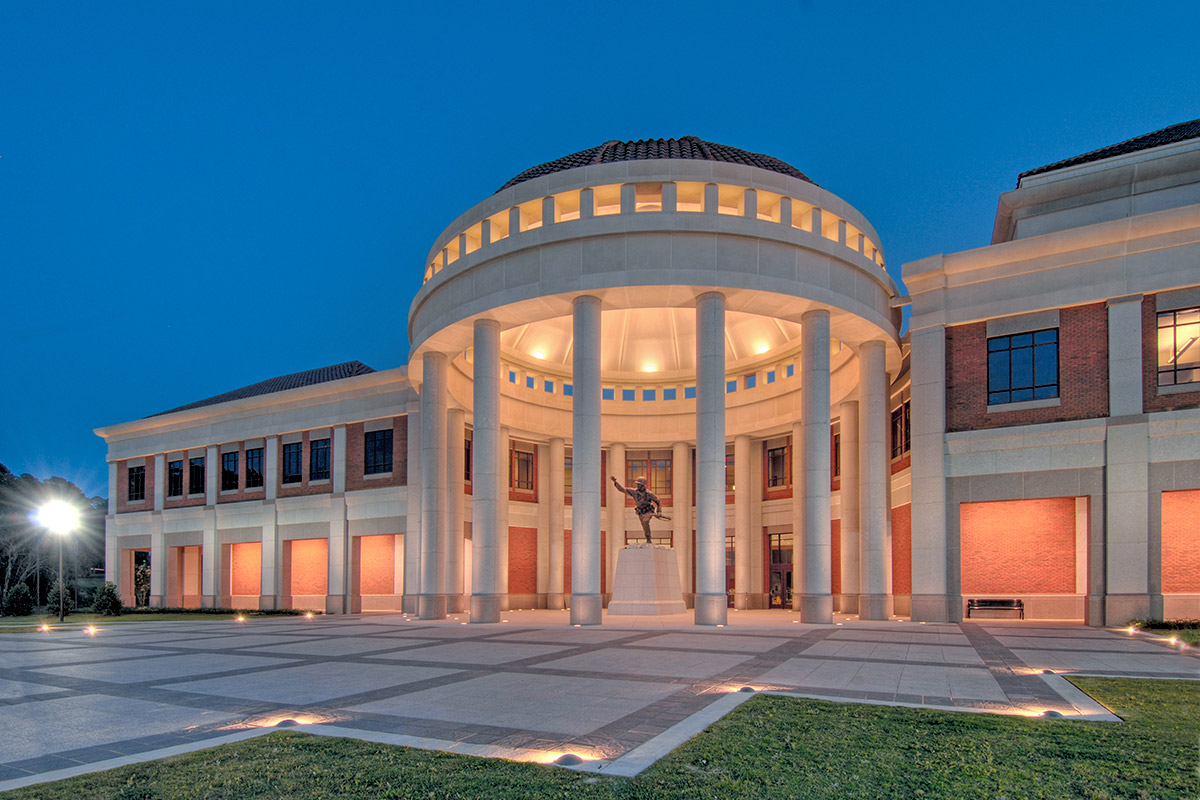 Located south of Uptown Columbus, the Victory District is rich in military heritage and is a top destination for military reunions and groups. The centerpiece of the Victory District is the National Infantry Museum - voted USA Today's Best Free Museum. The District is also home to the National Civil War Naval Museum at Port Columbus, the 19th Century Westville and Oxbow Meadows Environmental Learning Center. And for accommodations, the Victory District offers groups affordable hotels - and over 750 rooms.
Meeting Venues
Hotels
Ask our Meeting Planning Professionals for all the details.
Map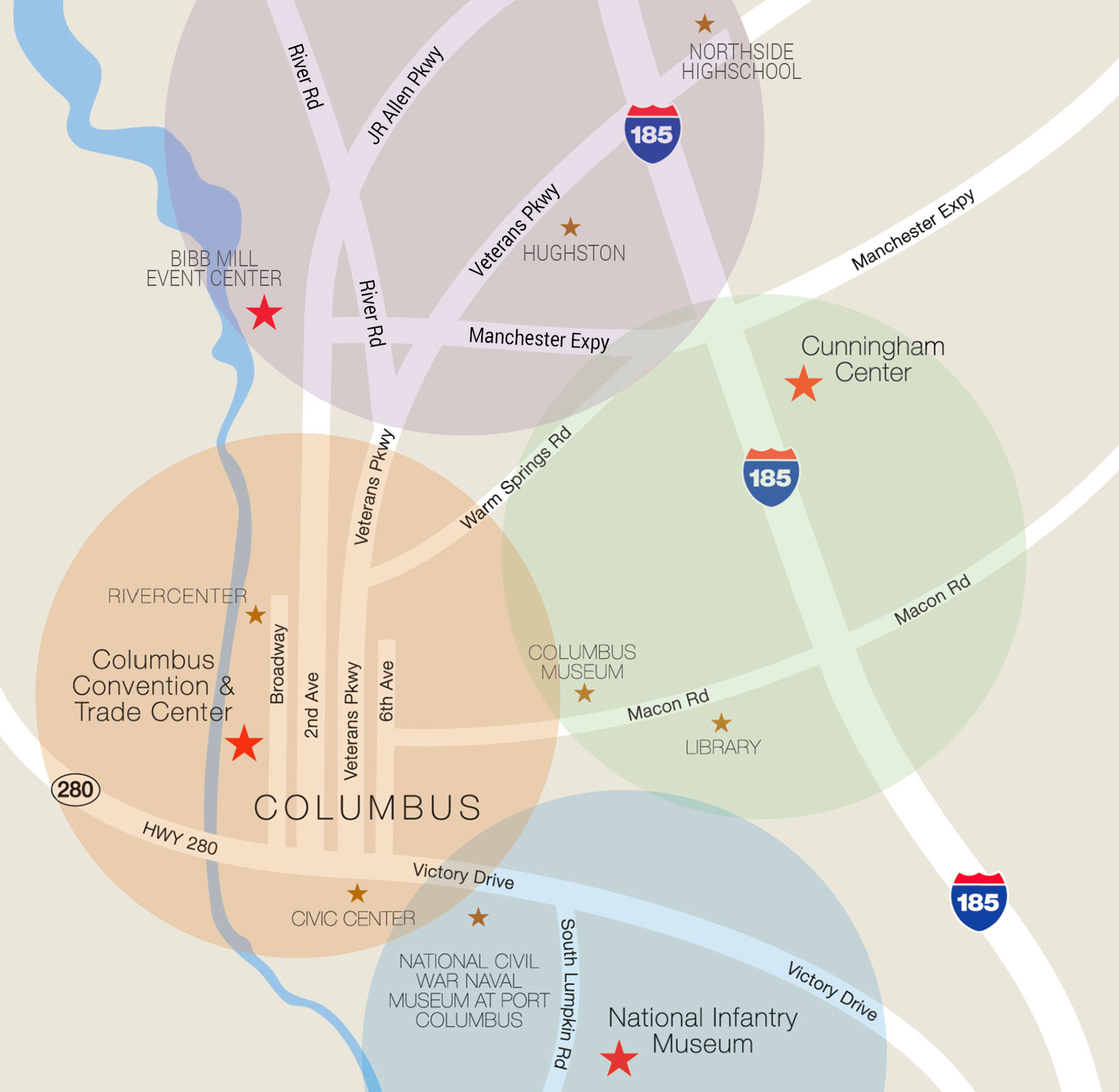 Northlake District
MidTown District
Victory District
Uptown District
Major Meeting Facilities
Additional Meeting Venues
Ready to Start Planning?
The VisitColumbusGA sales and services team is ready to provide you with guided expertise and helpful resources for booking that are sure to enhance your group's meeting, event, or reunion. Reach out with questions, or if you're ready, submit your RFP here.