72 Hour Sample Itinerary for Groups
Planners, you have the opportunity to get to know Columbus, GA before you go with this 72-hour sample itinerary that's chock full of inspiration to plan your next meeting or event. See all that "Georgia's Cool Cat City" has to offer your group.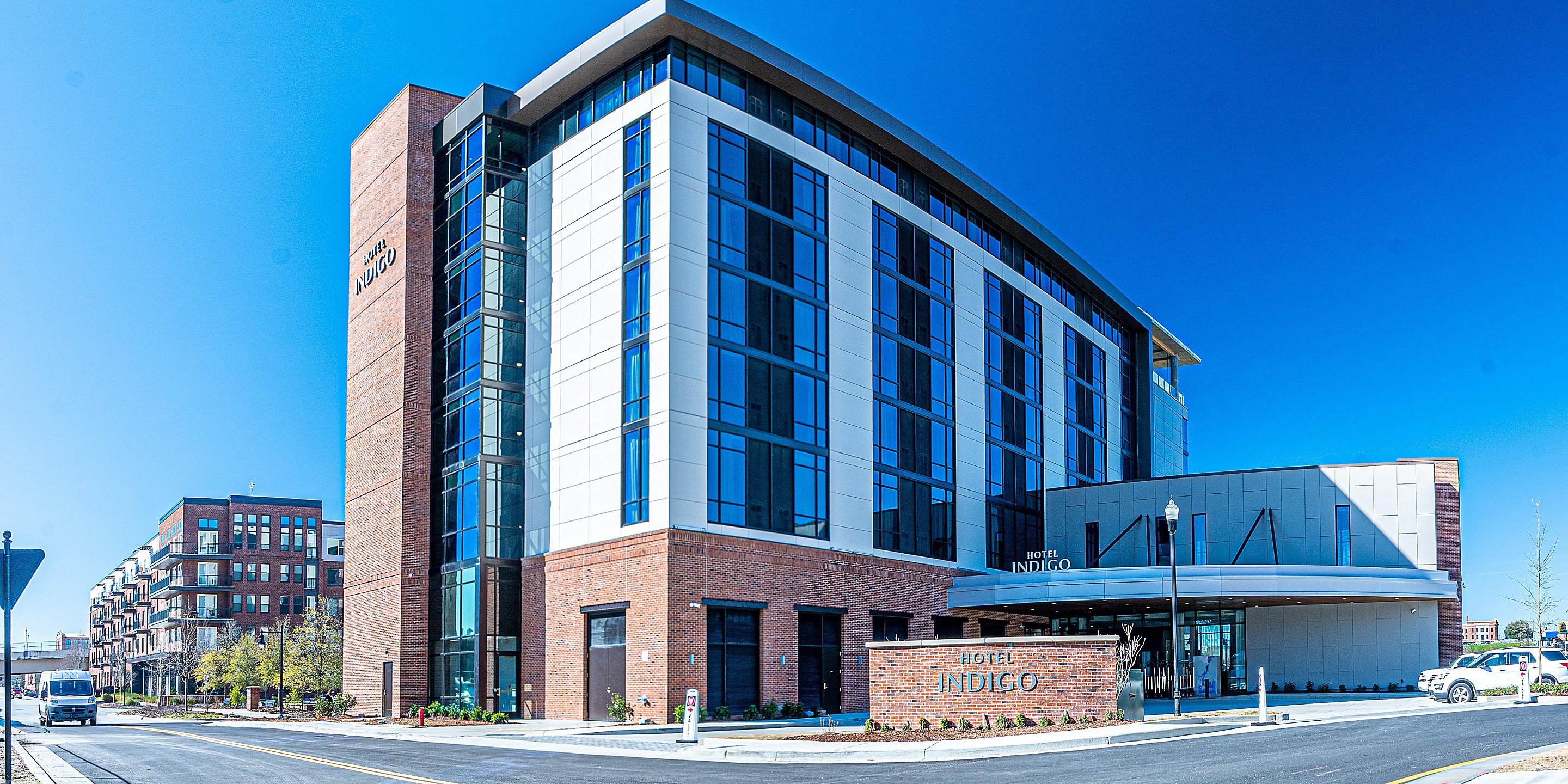 Day 1
Afternoon Arrival & Check-In
Thanks to Columbus' central location, getting here is easy. Whether you're flying in at Columbus Airport (CSG)—serviced by Delta, just four minutes away from the heart of downtown and with new flight paths increasing accessibility—or driving, the destination is a suitable distance from many major cities in the Southeast. The ease of accessibility to Columbus is ideal for your attendees.
Once your group arrives in the afternoon, they'll check-in at the new Hotel Indigo Columbus at Riverfront Place, a 107 room, seven-story, $30 million hotel overlooking the Chattahoochee River and just minutes away from the Columbus Georgia Convention & Trade Center. The hotel features nearly 2,500 sq. ft. of meeting space for up to 100 attendees, a 'farm-to-table' restaurant, Denim & Oak Restaurant and a rooftop bar, Eighteen 85 Rooftop Bar.
Other hotel options close to the Convention Center include the newly renovated, 178-room Columbus Marriott and the new, 125-room AC Hotel by Marriott Uptown Columbus.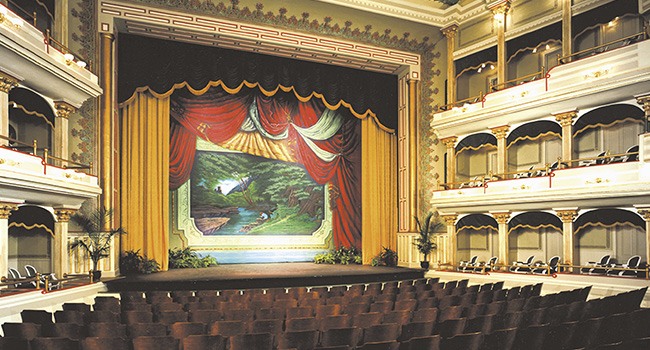 Settle in with Dinner and a Show
After bags are unpacked and your group is settled into the hotel, it's time to enjoy a night out on the town.
Located within the heart of Uptown Columbus, EPIC Restaurant is a 4-diamond restaurant that offers a top dining experience in a warm and elegant space available to rent out for private events, making it ideal for a group dinner or small reception. Groups can also take advantage of EPIC's event management and catering services to provide food and beverage during meetings and events.
Another great option, The Loft, is a restaurant, bar and venue dedicated to quality entertainment, food and fun for groups to enjoy. The venue also offers a private upstairs event space ideal for small welcome receptions, happy hours and networking. Over 60 restaurant options are in close proximity to the Columbus Georgia Convention & Trade Center and offer ample space to accommodate small or large-sized group dining experiences.
After dinner, take in a Broadway show at one of Columbus' seven performance theaters, including the Springer Opera House, and the lavish RiverCenter for the Performing Arts, one of the crown jewels in Columbus' Entertainment District — both within walking distance of the hotel.
---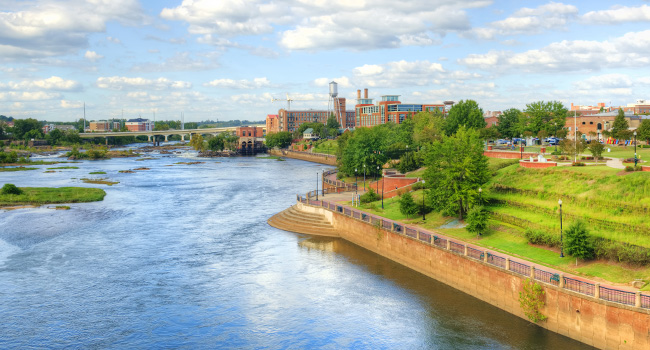 Day 2
Start Your Morning Off the Columbus Way
Grab some coffee or breakfast at your hotel then head outside to take a leisurely stroll in the cool morning air along a 22-mile linear park, the Chattahoochee RiverWalk.
If your attendees want something sweet to start off their morning meeting, they can check out the tasty and always fresh treats made at Veri Best Donuts, less than an easy 10-minute walk from the Convention Center.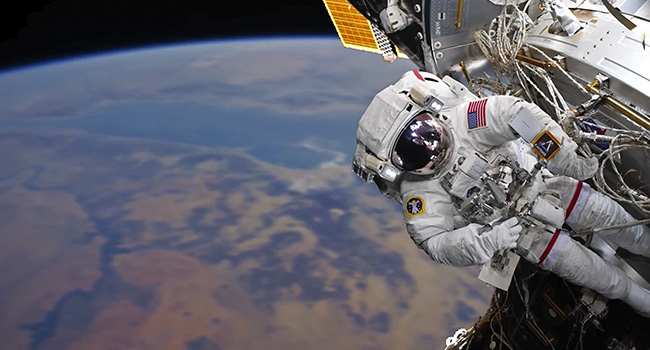 Breakout Sessions: "Only In Columbus" Experiences
Once your group has participated in some productive morning meeting sessions, plan to get them outside for some "only in Columbus, GA" experiences.
The flight directors at the Coca-Cola Space Science Center invite your group to participate in a simulated NASA space program. You'll also have an opportunity to view some amazing artifacts from NASA as well as out-of-this-world productions shown in the planetarium.
For the thrill-seekers and adrenaline junkies of the group, adventure awaits on the longest urban whitewater course in the world, Rush South Whitewater Park. It's been described as "wild as the Colorado River, and warm as Costa Rica!" Intrigued yet?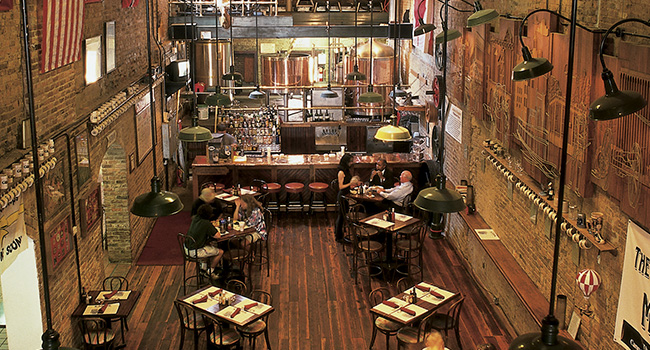 Let's Not Forget About All of the Unique Lunch Options
It's time to regroup and recharge! Columbus offers numerous dining options for groups, from casual to upscale.
Located on the banks of the Chattahoochee River, Banks Food Hall is a great option for dining outdoors with larger groups. There's a little something for everyone thanks to a variety of vendors serving up versatile cuisine. Banks Food Hall is a collective eatery offering visitors food and drink options, a bar, and live music in more than 12,000 sq. ft. of indoor and outdoor dining space.
Another tasty option is Cannon Brew Pub, a microbrewery known for its beers, burgers, white sauce pizzas and more. Meals are perhaps best enjoyed from the restaurant's sidewalk tables or its balcony overlooking Broadway.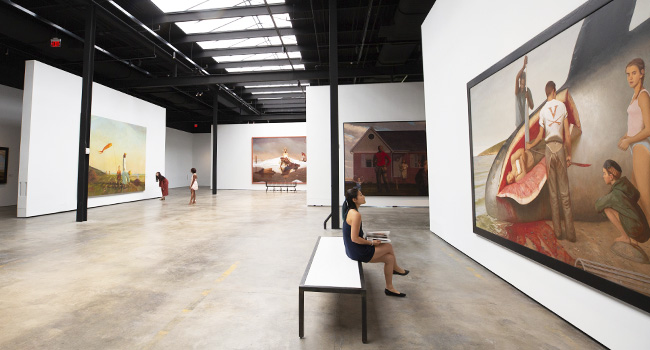 Afternoon Activities From Trails to Treating Yourself
Now that attendees have some time to themselves, they can explore the area via the multi-use bike and pedestrian Dragonfly Trail that weaves its way through the city.
Other fun free time options include visiting Oxbow Meadows Environmental Learning Center, self-guided heritage tours, antique excursions, viewing art galleries, or playing 18 holes at Bull Creek golf course.
Lastly, if you're needing a break from the long day that comes with some meetings and events, treat yourself to a relaxing session at Uptown Float. Their upscale sensory deprivation rooms can help you clear your mind, fight sensory overload and relax your muscles.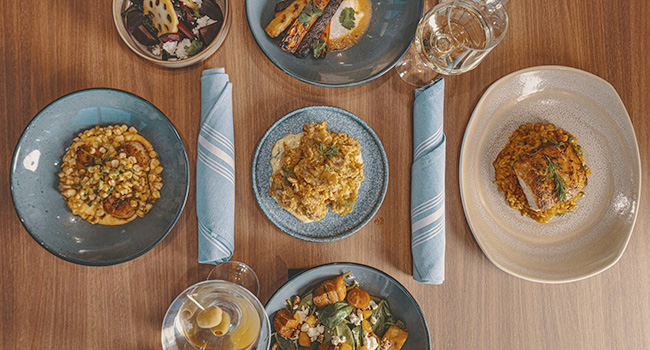 Wine Down for Dinner
After a busy day, your group can dine-in with convenience at your hotels' on-site restaurant.
The Denim & Oak Restaurant is a farm-to-table riverfront restaurant located in Hotel Indigo Columbus at Riverfront Place. Your group can unwind and relax as they dine riverside overlooking the beautiful Chattahoochee River. And before or after dinner, they can enjoy a locally inspired craft cocktail upstairs at Eighteen 85 Rooftop Bar, perfect for a small group dinner or outdoor cocktails.
Other convenient, on-site hotel restaurants include Houlihan's at the Columbus Marriott hotel and AC Kitchen and AC Lounge at the AC Hotel by Marriott Columbus Downtown.
---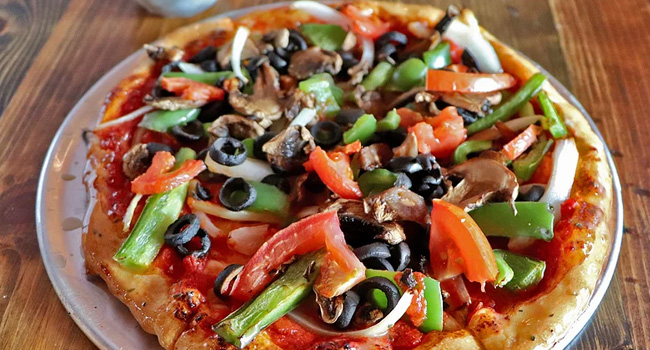 Day 3
A Farewell Brunch On the Final Day
Once your group checks out of the hotel, get together for a farewell brunch at My Boulange & Tower Pizza, a French-style cafe serving sandwiches and pastries all prepared in-house. This charming dining spot located in the heart of Uptown Columbus offers many different options for those looking to have a leisurely group brunch or host an event.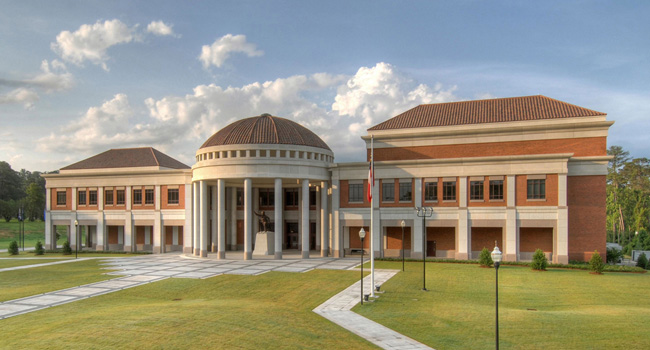 One Last Afternoon Attraction
If your group has the time, one last, worthwhile Columbus outing is a tour through renowned museums of historical, artistic and military importance like the National Infantry Museum and Soldier Center, Columbus Museum, or the Lunchbox Museum.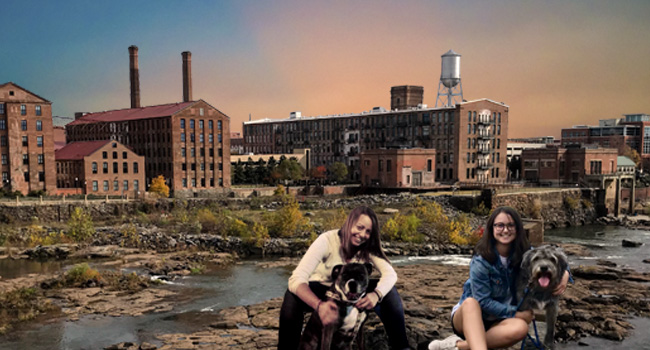 Plan Your Itinerary With the Experts at VisitColumbusGA
Columbus' convention package is perfectly well-rounded and offers meeting experiences with walkability and authenticity. With expansive meeting spaces and venues, modern hotels, diverse cultural experiences, crave-worthy restaurants and an abundance of outdoor adventures, Columbus is your under-the-radar, world-class meeting destination.
The VisitColumbusGA sales and services team is ready to provide you with guided expertise, planning tools and helpful resources for booking that are sure to enhance your group's meeting, event or reunion.